Our Kansas City Bankruptcy Firm
Patton & Dean, LLC: The Complete Bankruptcy Firm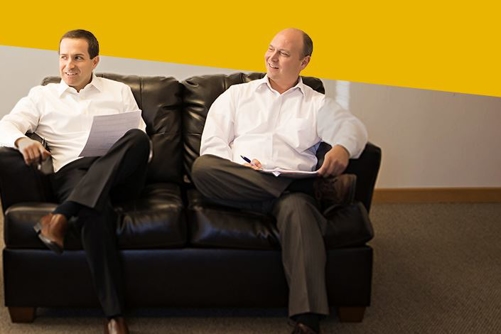 Bankruptcy is more than just a court filing. It is a process that involves strategic considerations before, during, and after the filing takes place. At Patton & Dean, LLC, we take an innovative approach to helping people pursue financial freedom.
Our Complete Bankruptcy Solution addresses all aspects of building a better financial future, from pre-bankruptcy guidance through post-bankruptcy credit repair services. This comprehensive level of guidance ensures that you will not be abandoned at any stage of the process.
Pre-Bankruptcy Guidance: Is Bankruptcy Right for You?
Our job begins when you walk into our office for a free consultation. We will help you explore your debt relief options, including Chapter 7 or Chapter 13 bankruptcy. You can expect to come away with the knowledge you need to make an informed decision about what to do next.
Experienced Representation in All Stages of the Bankruptcy Proceedings
Many people worry about the stress that accompanies such a highly technical process as filing bankruptcy. At our firm, you can gain peace of mind knowing our experienced Kansas City bankruptcy attorneys will handle everything for you. Our legal team will let you know what to expect at each stage of the process, and we will keep you informed of everything that happens in your case. We'll even take care of important post-bankruptcy issues that other lawyers overlook.
Post-Bankruptcy Services for No Additional Charge
We will not leave you stranded after your bankruptcy filing is completed. Our attorneys provide free credit repair services to help you get back on the right track toward rebuilding your credit. We also offer practical guidance on an array of other post-bankruptcy issues. Our goal is not only to guide you through bankruptcy but also to help you take full advantage of opportunities for success going forward.